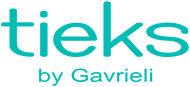 Poppy
Vibrant and ephemeral, Poppy embodies the essence of its namesake. In full bloom for only a few months of the year, poppies are fleeting, yet their dramatic color display leaves an impression lasting throughout the seasons.
Poppy will only be available through July 14, 2019, while supplies last.

Fresh and Vibrant
Radiant reds and opulent oranges are blended to produce Poppy's vivid color. Once dyed, the leather is burnished and tumbled to create its subtle sheen and petal-like texture. The result: a striking style evoking the freshness and vibrancy of springtime.

Vivid and Versatile
Poppy Tieks are the perfect pop of color, adding a fresh, flirty accent to any look.

Poppy Box Topper
To celebrate the return of poppy season, a limited edition, handmade poppy flower will complete each Tieks box. The ephemeral poppy is transformed into a lasting reminder of spring.