Feather Grey
Inspired by the weightless and uplifting qualities of its namesake, Feather Grey evokes a refined calmness and femininity. Balancing the lightness of a feather with warm neutral hues, this dreamy take on grey exudes a sophistication and versatility that transcends the seasons.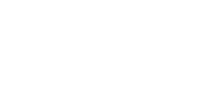 A Dreamy Take On Grey
Meticulously selected from a palette of light neutrals, delicate greys are infused with warm tan undertones to produce Feather Grey's soft hue. A patient process of tanning and tumbling gives the full-grain leather its smooth, supple finish. The result: an airy neutral that migrates effortlessly from season to season.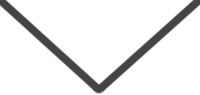 Description

Inspired by the weightless and uplifting qualities of its namesake, Feather Grey's soft hue is a unique blend of warm tans and delicate greys. Airy and effortlessly versatile, this warm, dreamy take on grey adds elegance to any look, no matter the season.

100% premium, soft, full-grain leather ballet flats
Non-elasticized, cushioned back
Non-skid rubber soles and comfortable cushioned instep

Sizing

Wear a full size? - That's your Tieks size!

Attention half sizes - Many women can comfortably size up or down in Tieks. We typically suggest going down unless you have a wide foot, or sometimes size up. Try your Tieks on at home and if they aren't the perfect fit, we have an amazing exchange policy for pairs in their original condition!

See our Size Chart.

Shipping & Returns

Shipping - Our free Priority Mail option will arrive at your door in 2-4 days! Expedited shipping options are also available if you need a guaranteed delivery date.

Returns - Unworn Tieks can be exchanged or returned for a full refund at any time. We'll even pay the shipping both ways anywhere in the U.S.!