Description

With a light pink hue as soft and airy as spun sugar, Cotton Candy Tieks are sweet as can be! Our sweet take on this beloved treat will have you feeling polished and pretty in pink.

100% premium, soft, patent full-grain leather ballet flats
Non-elasticized, cushioned back
Non-skid rubber soles and comfortable cushioned instep

Sizing

Wear a full size? - That's your Tieks size!

Attention half sizes - Many women can comfortably size up or down in Tieks. We typically suggest going down unless you have a wide foot, or sometimes size up. Try your Tieks on at home and if they aren't the perfect fit, we have an amazing exchange policy for pairs in their original condition!

See our Size Chart.

Shipping & Returns

Shipping - Our free Priority Mail option will arrive at your door in 2-4 days! Expedited shipping options are also available if you need a guaranteed delivery date.

Returns - Unworn Tieks can be exchanged or returned for a full refund at any time. We'll even pay the shipping both ways anywhere in the U.S.!
BLUE PRINTS @tieks #tieks
IT'S ALL IN THE DETAILS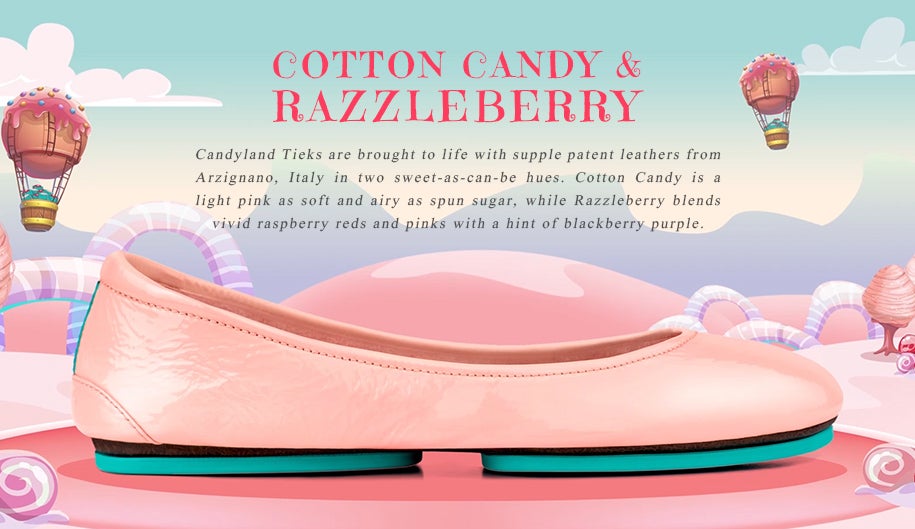 Accessories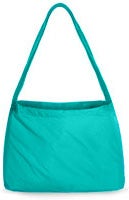 Tote
Tieks Foldable Nylon Tote
Each pair of Tieks comes with a reusable nylon tote in our signature Tiek Blue color. The tote unfolds into a perfectly sized travel bag to transport your favorite heels.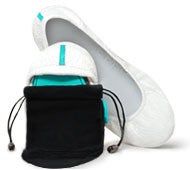 Pouch
Tieks Custom Shoe Pouch
Our compact pouch is designed to easily compress folded Tieks for quick and convenient storage during travel, or whenever you need a little extra space.