Description

Inspired by the style of acquerello (Italian for watercolor), Aquarella Tieks are a bright bouquet of color that capture the whimsical romance of wildflowers beneath the summer sun. Layers of vivid paints and a natural water-induced gradient are applied on fine leather that is then coated with a gloss finish and finely cut to create a refracted glisten. A wearable work of art, no two pairs of Aquarella are exactly alike.

Note: Natural lifting of the finely cut pattern may occur with wear.

100% premium, full-grain leather ballet flats
Non-elasticized, cushioned back
Non-skid rubber soles and comfortable cushioned instep

Sizing

Wear a full size? - That's your Tieks size! If you wear a 7, get a 7 in Tieks.

Attention half sizes - The leather used in Aquarella Tieks can fit a bit more snug, so we recommend going up to the next full size. Try your Tieks at home and if they aren't the perfect fit, we have an amazing exchange policy for pairs in their original condition!

Shipping & Returns

Shipping - Our free Priority Mail option will arrive at your door in 2-4 days! Expedited shipping options are also available if you need a guaranteed delivery date.

Returns - Unworn Tieks can be exchanged or returned for a full refund at any time. We'll even pay the shipping both ways anywhere in the U.S.!
BLUE PRINTS @tieks #tieks
IT'S ALL IN THE DETAILS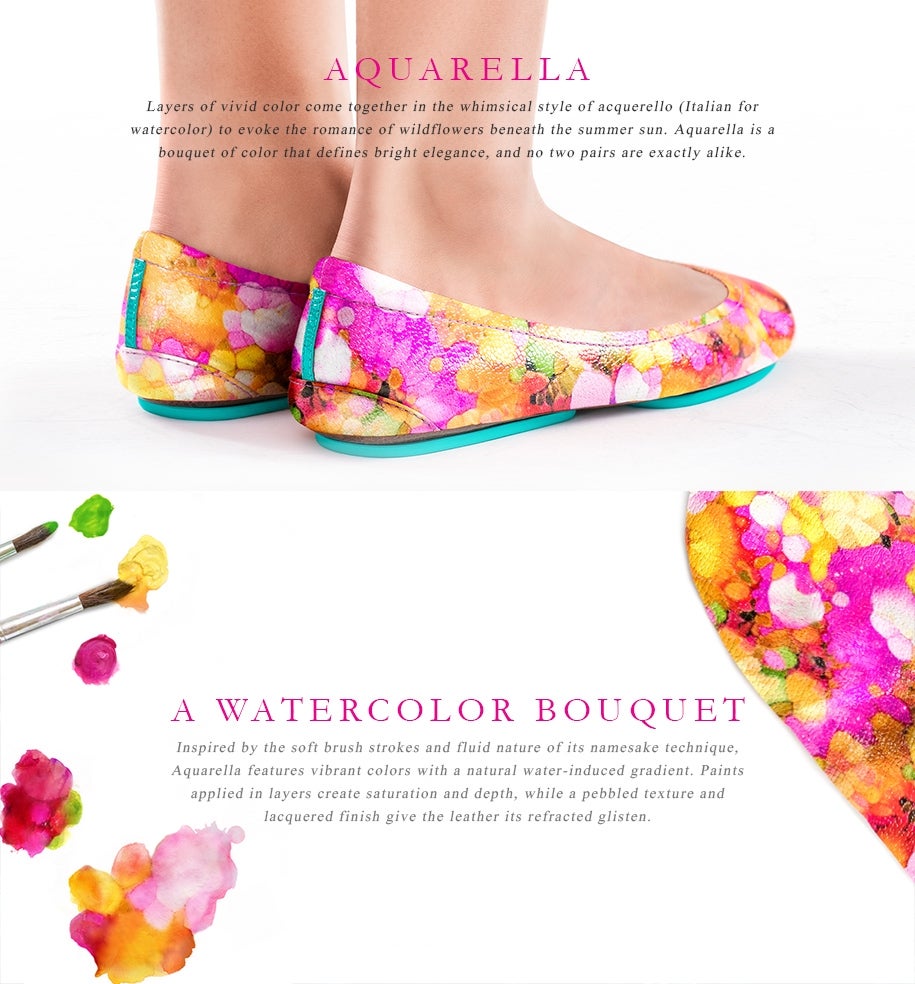 Accessories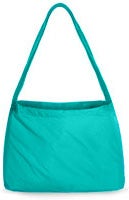 Tote
Tieks Foldable Nylon Tote
Each pair of Tieks comes with a reusable nylon tote in our signature Tiek Blue color. The tote unfolds into a perfectly sized travel bag to transport your favorite heels.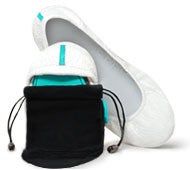 Pouch
Tieks Custom Shoe Pouch
Our compact pouch is designed to easily compress folded Tieks for quick and convenient storage during travel, or whenever you need a little extra space.